PRESS REGISTRATION SPFW
Press registration for São Paulo Fashion Week – SPFW N47 is now open. Fashion week will be held from April 22nd to April 27th at ARCA (av. Manuel Bandeira, 360, São Paulo).
Accreditation requests will be examined through the following link: http://ffw.uol.com.br/spfw/n47/credenciamento/. Requests after April 12th, 2019 (6:00 PM BRST) will not be accepted.
HOW TO SUBMIT YOUR PHOTO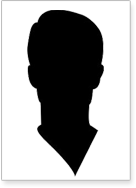 To ensure a successful registration make sure you have a scanned photograph and follow instructions below:
Standard photo (5x5)
White background
Size between 200kb and 5Mb
You must not be wearing sunglasses, hats, or other accessories that may difficult your identification.
Duplicated e-mails with different registrations will not be accepted.

Note

Press accreditation does not allow entrance to fashion shows. To access them you must contact the press office of each brand.
Once your accreditation is confirmed, you must agree with the following:


(i) The keeping and conservation of any values, including personal and/or professional equipment, while at SPFWN47 are exclusively of your own concern and responsibility. The organization of the event will not be held accountable for any misplacement, theft or damage caused to the materials
(ii) Every image, sound, voice or related material obtained directly from you or through your staff during SPFWN47 must be used with the sole purpose of news coverage. It is expressly prohibited to use these materials for other purposes, especially but not limited to, commercial purposes , advertising , publicity and / or association / merchandising.
(iii) By attending SPFW you authorize the recording and reproduction of your image, sound and voice while you are at the venue. SPFW organizers will be allowed to use and dispose of this material and also will be allowed to make publications in magazines, newspapers, billboards, websites, transmissions and retransmission of broadcast television and cable, as well as catalogues or printed materials produced with the purpose of promoting SPFW and/or Brazilian fashion.
More information about press:
MktMix Assessoria de Comunicação

International Press Registration
spfw@mktmix.com.br
(11) 3060-3640 extension line 3645

Public Relations
Luís Dolci
Giuliana Nicastro
Bia Moreira
spfw@mktmix.com.br

Deadline for registration terminated.